Do you remember Nespresso? Do you know why they became such a big international brand? It's because of influencer marketing. In this article, I'm going to share a few tips on how you can leverage influencer marketing.
There's three main social networks you should use for influencer marketing; Facebook, Instagram, and YouTube. Those are the main three.
And if I had to just pick two, it would be Instagram and YouTube.
I recommend that almost every single B2C company, should try it out. And in the B2B world, you can do the same thing, but keep in mind it's harder to get influencers. You need people who are authoritative, if you're going after B2B influencer marketing.
Let's dig in:
1. Relevant Fans
With influencer marketing, the first thing you need to know is if the fans aren't relevant, it won't do well.
If you're not leveraging influencers in a positive way in which they're related, it's not going to help.
Think about Addidas. They do extremely well on Instagram because they're getting fitness type of people on their social profiles to post, "Hey, I'm getting more fit, I'm losing weight, I have more energy by using Addidas." It's very relevant.
By using Selena Gomez to promote their Neo brand, Adidas also roped in their followers to spread the word about this new range. Using the #MyNeoShoot hashtag, Adidas followers were encouraged to create Adidas-inspired posts that would be entered into a competition. The top content creators were then invited to participate in a professional photo shoot that would later be used on the brand's own Instagram channel.
With the help of one celebrity influencer and countless followers, Adidas was able to gain 41,000 new followers and 71,000 mentions of their custom hashtag.
2. Six Months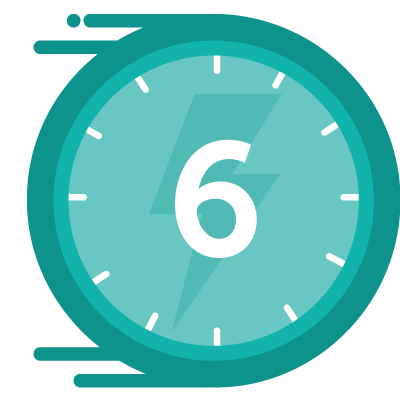 The next thing you need to know is that you need to continually post for six months. Think of this as branding.
Bejeweled (the game) didn't get big all of a sudden, it took them a long time. That's how it works with influencer marketing; if people talk about you, it doesn't really do much unless they talk about you consistently over a period of 6+ months.
In an effort to encourage more people to download and play their game, the creators of the popular tile-matching puzzle game partnered with several influencers.
The first part of the campaign drew people in with YouTube videos that featured people and one of Instagram's most well-known pups, Jiffpom, playing the game. The second half of the campaign saw influencers such as David Lopez and Koya Webb posting photos of themselves playing Bejeweled accompanied by the hashtag, #shinyplace.
The influencers encouraged their followers to follow suit, which is what lead to the game climbing 520 places in Apple's chart of top-grossing US App Store apps in the space of a month.
You have to be patient. You will see financial results in the first few weeks. More brand awareness and sales within a few months. But within six months is where it really starts taking off.
3. Payment
The next thing you need to know about influencer marketing is you ideally shouldn't be paying people.
If you can get them to do it for free in exchange for products and services, that's ideal. If not, pay them but negotiate.
Don't go through agencies because agencies markup things usually by double or triple. It's much cheaper to go directly and negotiate with these people.
Sure, they may try to charge you an arm and a leg, and it may not be worth it; but if you work out longer term arrangements, where they post once a week for months at a time, the rates start going down substantially.
And when you pay them and negotiate, negotiate for them to do this with all their social networks because they can take that same picture or same video, and post it on all with little to no effort.
To conclude, if you target the right audience, post continuously for six months and pay with a product or negotiate a good deal, you can make quite a bit of money, or ROI, with your social media influencer marketing. Just give it time, it works well.
On that note, have you been influenced by anyone from Youtube or Instagram?